Here at Morgan and Hunt we only sell products we use and believe in. We would rather lose business than sell inferior products that we ourselves would not use. One of the many reasons we sell Renegade Racing Products is their integrity and quality of their products. We have seen first-hand the difference Renegade makes. Renegade is like you, never forgetting about the one car garage where they started to be a national and global player of racing's best kept secret. They don't try to control you and they don't enforce fuel mandates or fuel rules. Why? Because They Suck! They don't just say we Make Power, They do! Renegade dose not just sell racing fuel and lubricants, they engineer them because they are racers too!
Morgan and Hunt Oil Company and Renegade is your guide and partner to reliable results where our fuel burns cooler, cleaner and more consistent than the competition. Renegade offers "REAL OCTANE" advertised safely for your protection of engine detonation and not over-hyped marketing Octane bull crap. Our lubricants has the highest amount of "balanced" ZDDP in the land, and our car care items have NASA Space Hall Of Fame technology in them. We earn your business, we will NEVER force you to do business with us. The Power of Renegade- 50 states wide and in 11 International countries. I would like to also thank Toby Baptiste for his integrity and honoring our LORD and Savior Jesus Christ.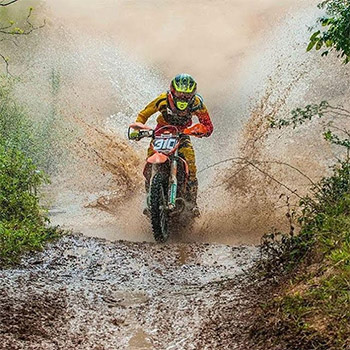 The Technology Difference
Renegade race fuels are not ordinary standard race fuel recipes. Renegade race fuels incorporate the latest in elite petrochemical technology that not only give you a performance edge, but are designed to give you added protection, where inferior fuels can cause damage to your investment. Our race fuels have earned a strong reputation in the industry for being highly consistent from batch-to-batch, and for burning cooler than any other racing fuels on the market. Renegade race fuels are designed for all types of racing, whether you have two wheels or four, from oval to road, dirt to asphalt, in the air or on water or land, Renegade has a race or performance fuel for what you do. Our product lines are easy to understand, but sophisticated enough to put you in the winner's circle.
Pro-Crate 98
A non-oxygenated, ethanol free fuel designed for crate motors which provides more power and a smoother torque curve and also helps engines live longer iwth our proprietary "lubricity pack." This formulation provides protection for compression configurations up to 11:1 at 8,500rpm
Pro-Crate 108
A superior ethanol free crate motor fuel that has been taking over many crate series! This fuel is designed to give extra octane and burn like a tornado during combustion to give you peak power. Provides added protection for configuration up to 12:1 compression at 8,500 rpm.
Super Late Model
If you run a Super Late Model, this fuel is the best pound for pound choice to help you win your weekend race events. This fuel burns super cool, clean, and consistent, resulting in new-found power. This formulation is developed for late model applications with compression ratios of 15.5:1 and rpm's approaching 10,000.
Pro Hot Rod 102
A high octane unleaded fuel designed for many uses from modern street applications, 4 cylinder import turbos, to classic V8's and powersport markets. Whether it's your hot rod, boat, motorcycle, jet ski, ATV, or snowmobile, you will never find an unleaded that burns like this. Formulated to help protect compression configurations up to 11:1 at 7,500 rpm.
Renegade race fuels are produced in-house at our two state of the art blend facilities dedicated solely to the blending, storage, and distribution of racing fuel. We pride ourselves on delivering a high-quality product, made with care and a commitment to excellence and consistency. Our fuels are designed to prevent vapor lock, burn cooler, and deliver supreme throttle response. 
P98 - New Formula
An ethanol-free unleaded race, small engine and storage fuel that won't gum up carbs or cause issues like today's average pump fuels. P98 can be used as a storage fuel or in an exotic car that requires an ethanol-free fuel. P98 offers zero start up or storage issues after the longest winters. P98 is a 100% clear fuel great for motorcycles, powersports, street rods, vintage cars, boats, and small engine applications.
Pro-Methanol
For all off-road methanol racing applications. Renegade 100% Methanol ignites with a controlled burn that enables racers to be so consistent that the "big money competitors" count on it to win. Cylinder walls, valve guides and roller bearings live longer and there are no "white worms."
Pro 110+
This is the formulation that started it all! The most versatile leaded race fuel in our product line for drag racers, weekend warriors, stock car racers, and powersports riders. It burns cooler and cleaner and has more octane compression configurations up to 14.5:1 at 8,500 rpm.
Pro 112+
Designed for engines that require a little more octane than a 110 race fuel. It is a leaded, ethanol-free, high octane race fuel that is more than just a pretty dye package. Pro 112+ is real octane for serious racers. Provides protection for up to 15:1 compression at 8,500 rpm.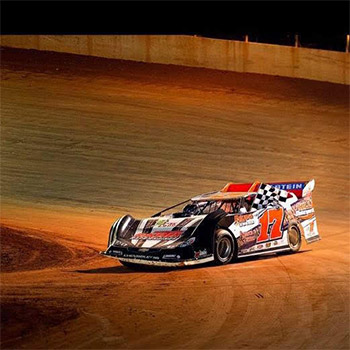 Hill Motorsports
Over 100 wins! Special thanks to Randel Hill.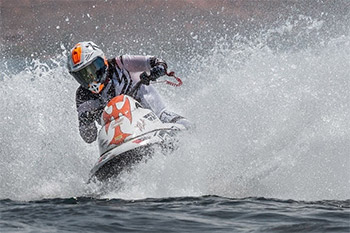 No more stinky fuel odors! Specifically formulated for High Performance Fuels Applications, our fuels scents are available in a variety of popular flavors. In addition to a great scent, they feature a Synthetic Ashless formulation designed to prevent gum build up.
Pro 114+
A true high performance fuel for high compression race engines that need consistency and reliability, with octane you can count on. Provides protection for compression configurations up to 15:1 at 9,000 rpm.
Pro 116+
For serious drag racers and high compression bracket racers that need to protect their investment while being consistent to the thousandth. This fuel will make your tuning job easier and you will be able to predict your performance more accurately. Provides protection for nitrous and non-nitrous configurations up to 16:1 at 9,500 rpm.
Pro 120+
A specifically designed light fuel which provides better vaporization, faster flame speeds and greater intake cooling effects. A great choice for Top Sportsman, Pro Mod, Turbo, or Blower applications. Pro 120+ provides added protection for super exotic applications with 16:1 compression or higher at 10,000 rpm.
Pro 120+ Nitrous
The older brother of our 120+ fuel, this fuel has our proprietary additive package to help lubricate the valve train and cylinders for nitrous applications, while also helping to prevent nitrous implosions. This formulation provides added protection for super exotic configurations that spray nitrous.
Pro Nitrous Extreme
The latest nitrous-specific formulation to come out of the Renegade labs! Pro Nitrous Extreme is for racers who want to increase spray volume without he worry of detonation issues occurring during the release of nitrous oxide. Pro Nitrous Extreme provides protection for race engines with compression ratios of 16:1 and up, while spraying extraordinary amounts of nitrous. (This fuel is non-oxygenated)
Trust our expertise
 We have supplied industrial, government, commercial, and retail customers in Northwest Georgia since 1937.
A One-Stop Shop
We carry a wide array of products for every industry and operation!
Committed to excellence
Our mission is to meet the ever increasing demands of the 21st century and keep America moving!
We are Available : Monday - Friday: 7:30am - 4:30pm
We carry petroleum products for industrial, food grade, automotive, specialty and convenience store applications.
Walk - ins are welcome.