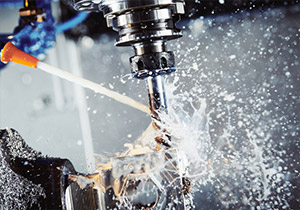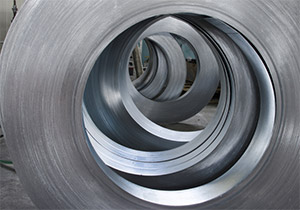 We offer a full line of machining and grinding coolants.
We provide the technical knowledge required to help you select the best coolant for your operation..
Water Soluble Oil Coolants/High Mineral Oil Coolant
Lactuca R 185 S is a general purpose water soluble  oil which forms a stable emulsion even in severe hard water conditions (> 20 grains). This high lubricity fluid is designed to be used for machining and grinding ferrous metals, stainless steel, and copper alloys. It is low foaming and offers very good sump life.
Lactuca 8000 S is a highly chlorinated fluid offering extreme pressure performance and exceptional
tool life. This water soluble oil forms a translucent emulsion stable even in extreme hard water conditions. Primarily recommended for ferrous alloys and extreme duty metal cutting operations.
Semi Synthetic Coolants/Moderate Oil Content
Spirit 800 S is a premium performance bio-stable semi-synthetic oil recommended for all metals including ferrous alloys, stainless steels, aluminum alloys and copper alloys. Spirit 800 S is low foaming and very resistant to biological activity. This material can be used in metal cutting and
grinding operations.
Spirit 600 S is a high performance bio-stable formulation providing
excellent cutting tool and grinding wheel life with ferrous alloys. This formula is low foaming in hard or soft water that provides excellent rust protection and will form stable micro emulsions.
Spirit 500 S is a moderately priced general purpose semi-synthetic coolant. Spirit 500 S is safe for use with all metals. This formula is low foaming and provides good rust protection. The high lubricity additive package in Spirit 500 S make this a good choice for manufacturing situations where one coolant is required to support multiple metals and multiple manufacturing operations.
Synthetic Coolants/No Mineral Oil Content
Vulsol 3000 S is a premium performance extreme pressure synthetic coolant designed for machining and grinding operations with ferrous metals and stainless steel. It is low foaming and provides excellent rust protection and extended sump life. This formula offers exceptional results in single sump machines and central filtration systems supporting multiple machines. Vulsol 3000 S will not stain aluminum and can be used in manufacturing environments with some aluminum machining.
Vulsol 5000 S is an extreme pressure maximized version of Vulsol 3000 S. Recommended for metal cutting applications such as broaching, boring and thread cutting of ferrous alloys and aluminum.
Vulsol 2505 S is a low foaming high detergency synthetic coolant designed for general duty
machining and grinding of ferrous alloys. Designed with employee acceptance and machine protection
as priorities, Vulsol 2505 S is easy on skin and provides excellent rust protection
Trust our expertise
 We have supplied industrial, government, commercial, and retail customers in Northwest Georgia since 1937.
A One-Stop Shop
We carry a wide array of products for every industry and operation!
Committed to excellence
Our mission is to meet the ever increasing demands of the 21st century and keep America moving!
We are Available : Monday - Friday: 7:30am - 4:30pm
We carry petroleum products for industrial, food grade, automotive, specialty and convenience store applications.
Walk - ins are welcome.